"If you want to help change peoples lives, learn the technique. It works."
Mike Francis
Work on Tension Bands
Most tension exists along bands in the body made up of muscles, tendons and ligaments. Underlying these physical manifestations of the bands are subtle energy systems similar to meridians in Chinese Medicine
Holistic Focus
Raynor focuses on overall wellbeing as all systems within the body are interconnected and work together. Treating overall stress has a positive flow on effect to all other body systems
Combined Knowledge
Raynor combines knowledge from Reflexology, Shiatsu, Swedish, Deep tissue, Hawaiian and Thai massage as well as Chinese and Ayurvedic medicine to name a few, creating a very powerful modality.
Your first session will include a massage, full assessment and recommended treatment plan.
(And we're mobile – so we come to you)
Benefits Of Raynor Massage
---
We believe that massage should not be performed in a routine manner, as each client has their own specific treatment needs.This is why the development of one's sense of touch and intuition is equally important in Raynor Naturopathic Massage in order to properly diagnose and treat a client. There is also a focus on parts of the body that are often neglected by traditional massage therapists such as the abdomen sacrum, hips, feet, hands, and head. These areas tend to hold a lot of stagnation and blockage of the life force and freeing them up will generally have a great benefit not just to the areas concerned but to the whole being. Want to know even more about Raynor? Click on "About Raynor" at the top of the page.
Better physical performance
Better flexibilty & mobility
Overall sense of wellbeing
I can't describe how great I fell! Absolutely amazing experience! Can't wait I was searching for! Andrew knows what he is doing. I feel at least 5 kg lighter. I could feel how all the stress went away from to of the head . if you can go and see Andrew! Laura
Awesome massage! Works from the feet up. You hobble in in pain and leave walking on clouds. Great for recovery and injury management! I've never had a better massage!" Rick
"Best massage ever, working from the feet & hands inwards makes so much sense… body feels sore the day after but so much more mobile. Definitely coming back – Andrew knows his stuff!" Francine
Your first session will include a massage, full assessment and recommended treatment plan.
(And we're mobile – so we come to you)
Prices
Your first session includes a full body assessment and a treatment plan outlining how many sessions you'll need based on your goals, and how your body responds. Remember, Raynor Massage is currently mobile so the massage is done in the luxury of your own home at no extra cost.
Mobile Massage Session by session/ First visit
$90- 60 min
$110 - 90 min
Mobile Massage Treatment plans/ Follow up visits
$80 - 60 min
$100 - 90min
Lifestyle Healthclub Gym Springwood
$40 - 30 min
$70 - 60 min
Lifestyle Healthclub Gym Springwood
$90 - 90 min
$120 - 90min
I recommend that my clients have a series of massages for best results – for some people this is just 3 and for others 10 – but for most we suggest 6 over the course of 6 weeks. I'll assess your body and it's response and design a treatment plan to suit your situation after we've completed our first session.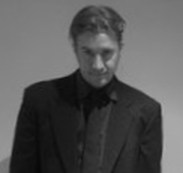 Andrew Saunders
Who Am I ?
Hello My name is Andrew
Early in life I started out studying Engineering and became an Engineering Draftsman working within the mining industry. I found the work unsatisfying and was constantly busy with other goals and pursuits.
After a long period of searching coupled with exhaustion chasing other interests, the mining industry came to a halt and instead or re-skilling myself in another area of drafting, I very happily forfeited this career despite the high income and moved in a positive direction of much more active and personally rewarding work.
I discovered an interest working directly with people and that being part of the healing and building process in the lives of others was a passion. After learning that stress was actually stored in the muscles, I gained interest in learning Deep Tissue massage as a means to remove this stress. The 'Raynor' eastern style of massage (named after Master Practitioner Brandon Raynor) which I found over the net, aligned well with my interests. Months later a friend from the other side of the world put it forward to me as an advanced style falling in the realm of healing at many levels.
The decision at that point was easy to make and I commenced training. I gained both a certificate and Diploma and now apply my skills in this unique and comprehensive system. My concentration and focus gained through years of meditation also proved invaluable when applied to massage especially in a style of such high caliber that is 'Raynor' Deep tissue/ acupressure massage.
I am also currently highly physically active with a previous history in Martial arts, a creative property investor and adviser, but nothing compares to the reward of bringing people back from immobilizing and/or severe physical tension and stress.